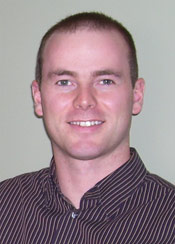 The Doctor
Dr. Brett Jones, D.C.
Doctor of Chiropractic
Dr. Brett Jones was born and raised in rural Ponoka, Alberta. After high school graduation he attended Mount Royal College in Calgary, where he studied biological sciences. Dr. Jones then attended Palmer College of Chiropractic in Davenport, Iowa. He graduated from Palmer College Magna cum Laude in 2007. Dr. Jones has received the Presidential Scholar award and was inducted into the International Chiropractic Honor society. Dr. Jones also served as vice president of the NUCCA (National Upper Cervical Chiropractic Association) Club while attending Palmer College. Dr. Jones' purpose in life is to not only deliver superior chiropractic care but also to coach and educate people about the benefits of chiropractic care and to assist those who are looking for direction in living a balanced lifestyle.